So, you want to learn handstands?
Handstands are a very difficult skill but fun to learn. Here is a beginners progression to learn them:
Step 1:  Handstand against the wall
Put your hands close to the wall. Start on the ground.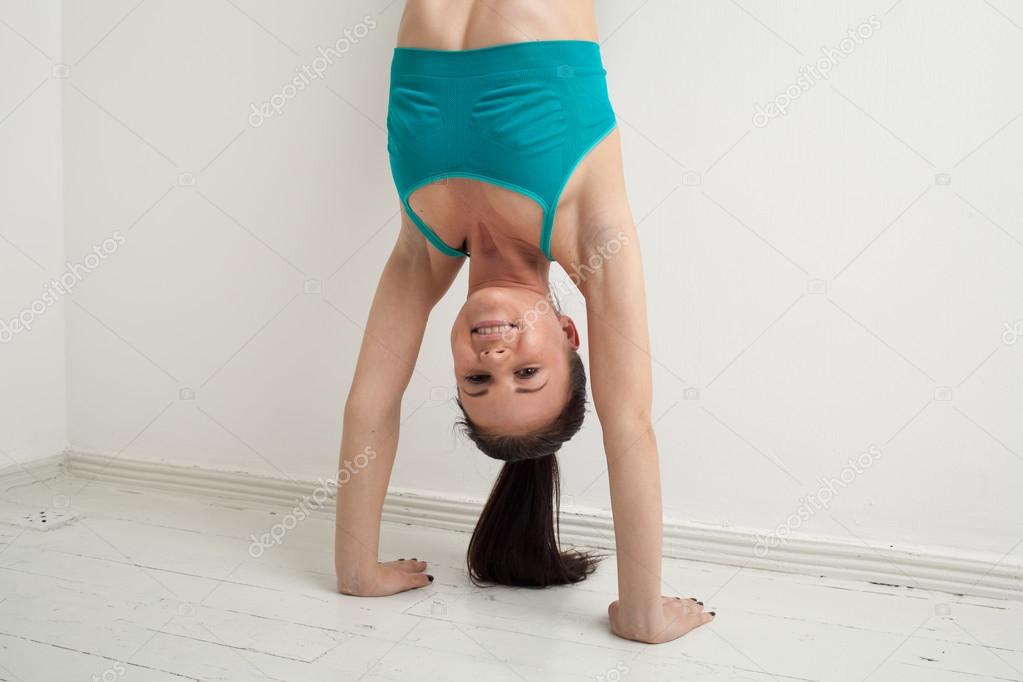 Kick up with your non dominant leg. You might not get up there the first time so keep trying. Make sure your arms are straight, your toes are pointed, your stomach, legs, and butt are squeezed and your hands grip the ground. I know this is a lot to think about but it will help you find your balance.
Step 2: Standing Handstand against the wall
For this step, you want to stand up in front of the wall. Have your dominant foot infront. Then kick up while your going down. At the very end bring your legs together and keep your body tight.
It should look like this:
Keep trying and don't give up.
Step 3: Handstand off the wall
Don't worry it is not too scary.
This time go up on to the wall like the previous step then give yourself a little nudge to come off of the wall. Try to hold it there. The longer you hold it the better it is. Try to keep your legs together as much as you can. But you do what you can do to stay balanced.
Things to Remember:
Squeeze your whole body.
Shift your weight on your hands. Like this:
Practice, Practice, Practice!
Have Fun!